Commercial Rubbish Removal
Moving into or out of an office building? You might have a lot of commercial rubbish that needs removal – and that' where we come in. At Anything Rubbish we make short work of all of your rubbish, saving you time and hassle.
If you have rubbish that's not allowed in a standard skip or that needs fast removal with no hassle, we can take care of it for you. We're based in Brisbane and can come to your commercial rubbish removal rescue wherever you are across town.
For office rubbish removal and commercial waste disposal, you can trust Anything Rubbish.
Different Types of Commercial Rubbish We Can Take Care Of
At Anything Rubbish, we work with business owners, industrial clients, real estate companies and landlords. We will take all sorts of rubbish, from electrical goods through to building materials.
Got waste created through a business you were running?
We'll take it.
Got damaged shop fittings that aren't worth selling?
We'll take them.
Need to remove stuff previous tenants left behind?
We'll move it.
We remove a huge range of materials from standard rubbish right through to hard materials. While we can remove things like gyprock, plasterboard and concrete, we cannot remove your asbestos, hazardous waste, chemicals or oil drums. Sorry – but we're not equipped for that. Anything else – no matter how big or small – we'll take care of it for you.
We're your trusted name in rubbish removal for all commercial jobs, no matter how big or small. We can come to you no matter where you are in Brisbane and across South East Queensland.
Looking for commercial rubbish removal for your business? We work with:
Commercial clients

Industrial clients

Shopping centres

Airports

Warehouses

Real estates

Insurance companies

Building sites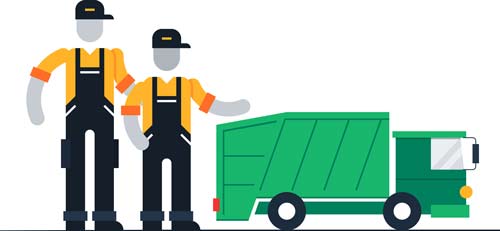 Why Choose Us for Your Commercial Waste Disposal?
Many of our customers don't have the capacity or resources available to safely and quickly perform commercial rubbish removal. But when you work with us, we make short work of it. We offer commercial waste collection at a great price and can be with you as soon as you need us.
We'll even come into your premises to remove your rubbish. No need to put it on the street for us to pick up. We want to make the process as convenient as possible for you.
Anything Rubbish are fully insured and indemnified rubbish removal professionals, so you can rely on us to get the job done quickly, easily and efficiently. We'll have your commercial space looking amazing as soon as you can say Anything Rubbish removal!
Contact us today for a quote on your commercial waste collection
Got commercial, industrial or office waste that can't go in your skip bin or a standard rubbish bin – but you still need it gone. Now what?
It's as easy as picking up the phone and calling us on 0466 245 628.