Household Rubbish Removal and Home Clean Up 
Is it time to do a full cleanout of your house? Or perhaps you might have a big load of rubbish that's cluttering up the backyard, and you need it gone? Whatever your residential rubbish removal needs, Anything Rubbish are here to make short work of it.
Rubbish can clutter up your house and clutter up your life – taking up space that could be used for anything else other than storing your junk. So, once you're ready to get rid of your junk for good, contact our team at Anything Rubbish.
Why Choose Our Rubbish Removal Service?
It can be tough to try and tackle home rubbish removal without the right tools for the job, and with Anything Rubbish, we can get in and clear the trash out quickly and easily.
Save time on cleaning up your home
Don't risk injury and physical strain lifting heavy objects
Handle rubbish safely by letting the experts take care of it for you
Dispose of items that cannot go in your wheelie bin
Get rid of rubbish quickly and easily
Contact us to find out more about our home waste disposal and home rubbish removal services and we will get back to you. 
House Clearance Rubbish Removal
Moving to a new house and getting rid of a whole lot of rubbish? Renovating? Upgrading your furniture? We can provide a service that suits whatever type of job you need to do and will ensure that all your rubbish is cleared out quickly and efficiently.
We can help you with your home clearance job no matter how big or small:
Moving house

Pre-sale cleanouts

Deceased estates

Spring cleaning

Rental property clean outs
Home rubbish removal isn't easy, and sometimes it can be dangerous depending on what type of rubbish you have and how strenuous or heavy the job is. Let our rubbish removal experts take care of the entire job for you and turn your attention to more important things.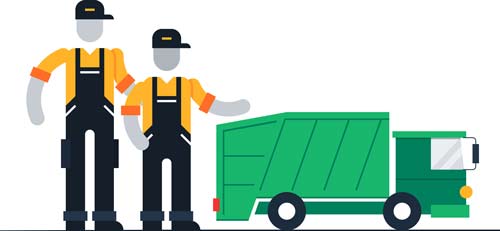 Is it Easy to Do It Yourself, or to Hire Us?
If you have a large amount of rubbish to get rid of, it can be a really big job. You have to allocate time on your weekend to tackle it, often roping in family members or friends to assist. Then you need to get the rubbish loaded up onto a truck, van, or ute. Then it's off to the dump where you'll either have vouchers to drop your load of rubbish off, or you'll have to pay to transport it. You might have to repeat this process a number of times depending on the amount of rubbish you have.
Compare this to the service you get from Anything Rubbish. We arrive and load all your rubbish into our large trucks and drive away. That's it. If your time is precious to you and you'd rather spend your weekend focused on a task that's not so labour intensive, then Anything Rubbish are here to make your life easier.
Contact us Today for Home Rubbish Removal
The bottom line is that we make your life easier with our rubbish removal services. We're here to help with your home residential cleanup and make short work of your clutter and junk. We're available at short notice and can assist you with your household rubbish removal.
Swift, reliable service

Full clean-up of your household rubbish

Unlimited load capacity

We do the heavy lifting for you

We recycle where possible

We operate from 7 am to 6 pm, 7 days a week

We work after hours too!
Call us on 0466 245 628 or contact us online. We're ready to help you with your residential rubbish removal today.